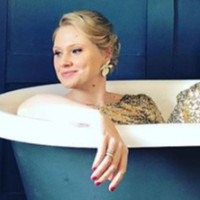 Tamarisk Saunders-Davies
Canada, Canada
Summary
Tamarisk Saunders-Davies is a Toronto-based marketing and communications professional with extensive experience in corporate real estate, architecture, interior design, and professional services industries. She has worked with C-suite executives for over 15 years, developing and implementing communication strategies. Tamarisk's expertise also extends to the arts and entertainment, start-up & technology, retail, food/beverage and residential real estate industries. She has a Pg Dip in Counselling and Psychotherapy from the University of East London and a degree in Psychology from the University of Newcastle-upon-Tyne.
Tamarisk has worked at several high-profile organizations, including Gensler as Marketing and Communications Director, figure3 as Communications Director, and ClutchPR Inc., where she served as Account Manager. She has also held senior-level positions at LUCHFORD APM, leading PR efforts within the property and luxury lifestyle spaces. Additionally, Tamarisk is known for her coaching and counseling skills and has a passion for developing and nurturing the talents of her team.
Overall, Tamarisk is a seasoned professional with a talent for developing creative ideas for new business and press coverage. She believes in creating a happy team, which translates to satisfied clients. Those looking to collaborate on communication strategies should contact Tamarisk at saundersdaviest@gmail.com.
Highlights
May 26 · Via CBC.ca
Info
This public profile is provided courtesy of Clay. All information found here is in the public domain.