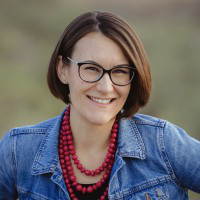 Tamara Kemper
Phoenix, Arizona, United States
Summary
Tamara Kemper is a proficient business process consultant with a strong background in education and curriculum development. She has studied at Arizona State University, where she earned a Bachelor's Degree in Elementary Education and a Master's Degree in Curriculum and Instruction. Tamara is also a graduate of Seth Godin's altMBA, a program that focuses on leadership and management. Tamara's professional journey includes several roles at Pinnacle Education, where she served as a Curriculum Specialist, Manager of Curriculum, Training, Implementation & Partner Support Director, Principal of iQ Academy, and a site Technology Representative. Her experience also includes serving as a former Lead Editor in Mathematics at Edgenuity Inc., Curriculum Manager (K-6) at Glynylon Inc., Director of Odysseyware Academy at Glylyon Inc., and Owner & Consultant at TK Learning LLC.
Currently, Tamara is the owner of The Process Mavens, where she helps leaders of professional service businesses develop and implement systems that ensure consistent client experiences. She assists business leaders to create clear processes that promote standardized forms, automate customer reminders, track employees' hours, and write employment training manuals. Tamara is dedicated to helping her clients grow their businesses by creating strong systems and ensuring consistent and predictable outcomes. Her clients describe her as an excellent consultant who can pull processes from their minds even when they don't know where to start.
Info
This public profile is provided courtesy of Clay. All information found here is in the public domain.