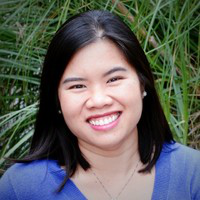 Tam Dang
Frisco, Texas, United States
Summary
Tam Dang is an experienced epidemiologist and researcher with a background in biology and biodefense. Dang studied Biology/Biological Sciences, General as a Bachelor of Science (BS) and completed a Master of Science (M.S.) in Biodefense and Critical Analysis and Strategic Responses to Terrorism Certificate at George Mason University.
Dang's professional experience includes work as an Epidemiologist at Dallas County, where they help prevent and control the spread of diseases. Additionally, Dang has experience as a Research Technician and Graduate Intern at the Howard Hughes Medical Institute where they conducted research in biological sciences. Moreover, Dang has experience as a Research Intern at the Smithsonian Institution, Museum of Natural History, where they developed scientific skills and furthered their interests in biology.
Besides, Dang has excellent communication skills and works well in a team. In the past, Dang served as an Assistant Inventory Manager at Caring Hands Animal Hospital and a Senior Veterinary Assistant, which proves their leadership experience.
In summary, Tam Dang is a highly motivated and driven individual with a passion for biology and biodefense. They have extensive expertise in Epidemiology, research, and data analysis.
Info
This public profile is provided courtesy of Clay. All information found here is in the public domain.