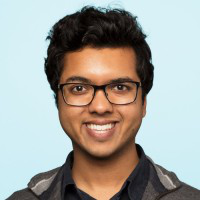 Supratik Lahiri
San Francisco, California, United States, United States
Summary
Supratik Lahiri is a user-centric design specialist with a passion for technology that can be easily used by everyone. He studied Asian Studies and Biology at The University of Texas at Austin and earned a Master's Degree in East Asian Studies from Stanford University. After that, he started working as a Business Analyst Intern at Panasonic, then as a User Experience Researcher at The Inter-University Center for Japanese Language Studies, and as a Product Marketing Intern at UB Group.
Supratik evolved his career over the years and held several key positions in renowned companies. He was the Experience Design & Research Intern at Intuit and later became a Business Technology Analyst at Deloitte Consulting. He then worked as Product Management & Product Advisory at FreeWheel before leading Product Management at Facebook. Currently, he's a Product Manager at Discord and guides the development of user-friendly products and services.
Supratik's expertise revolves around product management, user-centered design, and research. His experience in product marketing and advisory has helped him gain hands-on experience in designing products for a global audience. Supratik is also experienced in working with cross-functional teams, extracting feedback, and making data-driven decisions.
Highlights
Jan 3 · Via Social Barrel
Sep 13 · Via Adweek
Info
This public profile is provided courtesy of Clay. All information found here is in the public domain.