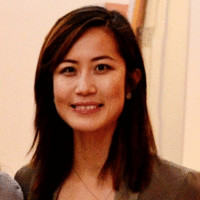 Su Fu
San Francisco, California, United States
Summary
Su Fu is a driven and accomplished professional with a strong background in the worlds of finance, investment, and business strategy. She earned her Bachelor of Arts degree with double majors in Chemistry and Economics from Smith College before going on to study for her Master of Business Administration with focuses on Entrepreneurship and Strategic Management at The University of Chicago Booth School of Business. Since then, Su has served in a variety of roles, including as a Venture Capital Associate for the University of Chicago Innovation Fund, an Associate for the Investment Team at THL Credit, and an Investment Banking Analyst for both Bank of America Merrill Lynch and UBS Investment Bank.
Most recently, Su has been working as the Market Development & Strategic Alliance lead for Vir Biotechnology, Inc. In this role, she has been heavily focused on forging strategic partnerships and driving critical business development initiatives that have helped to establish Vir as a major player in the biotech industry. Through her continued efforts, Su has gained a reputation as a skilled negotiator, a savvy business strategist, and a true thought leader in her field.
Info
This public profile is provided courtesy of Clay. All information found here is in the public domain.