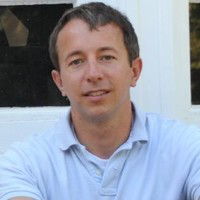 Stuart Rigby
Salt Lake City, Utah, United States
Summary
Stuart Rigby is a seasoned professional with a diverse educational and professional background. He holds an MBA from Cornell University - S.C. Johnson Graduate School of Management and a BS in Computer Science and Spanish from Westminster College.
Rigby is currently serving as a Portfolio Manager at Grandeur Peak Global Advisors, where he leverages his rich experience and expertise in product management and software engineering to make informed investment decisions that drive revenue growth for clients.
Before joining Grandeur, Stuart Rigby served as a Summer Associate at EPIC Ventures, where he was involved in venture capital and private equity deals. Prior to that, he held a Product Manager position at Alliance Health Networks and a Software Engineering role at InteliSum Inc.
Stuart Rigby is a results-driven professional with a proven track record of excellence in developing and managing innovative products and investment portfolios. His vast knowledge and expertise in the technology and finance sectors make him an asset to any organization he works with.
Info
This public profile is provided courtesy of Clay. All information found here is in the public domain.