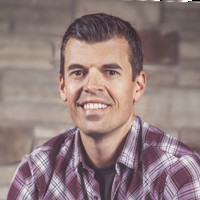 Steve Hamaker
Knoxville, Tennessee, United States, United States
Summary
Steve Hamaker is a highly experienced graphic designer and design director, specializing in brand identity design and development. Throughout his 25-year career, he has crafted branding and advertising campaigns for several well-known clients, including Discovery, Whole Foods Market, and Krystal Restaurants. Steve attended Kansas State University, where he studied BFA in Graphic Design & Illustration. He has worked with various organizations across the marketing, advertising, web, and apparel industries and startups.
Steve has served as a Design Director at Tombras, Lead Designer with LifeProof at OtterBox, Design Director at Stevaker Design, Partner, and Creative Director at Southside Creative Group. Additionally, he has held Art Director and Senior Graphic Designer roles at Hartwell Industries, GEAR for Sports, The Johnson Group, and Montgomery Press. Steve has expertise and skills in branding and identity design, design direction, consulting, print and web design, illustration, and art production. He is an active trail runner, mountain biker, coffee lover, and values family time.
Highlights
Jun 22 · Via Twitter
Jun 17 · Via Twitter
Info
This public profile is provided courtesy of Clay. All information found here is in the public domain.