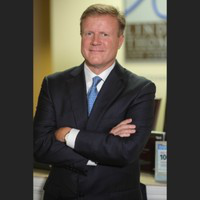 Stephen Thomas
Charlotte, North Carolina, United States
Summary
Stephen Thomas is the founder and managing principal of Linden Thomas & Company, a leading wealth management firm located in Charlotte, NC. With over three decades of experience as a financial advisor, Stephen has established himself as an expert in the field of independent financial consulting and investment advice. His firm caters to high-net-worth and ultra-high-net-worth clients seeking a level of attention that exceeds their expectations.
Stephen and his team of over a dozen professionals have built an unbiased and transparent approach to wealth management, with a framework that allows them to provide their clients with in-depth allocation and risk reviews, performance reviews, and elimination of investment inefficiencies. The firm's proprietary review and reporting process allows clients to see how performance and allocation work together to meet their long-term investment goals.
With a Bachelor of Arts in Biblical Studies from Abilene Christian University, Stephen brings a unique perspective to his role as a financial advisor, set apart from traditional retail financial advisors. His team's sole objective is to deliver exceptional and independent financial consulting to each of their clients. As an independent advisor, Stephen is free to choose what he believes are the most suitable and quality investments for his clients.
Info
This public profile is provided courtesy of Clay. All information found here is in the public domain.