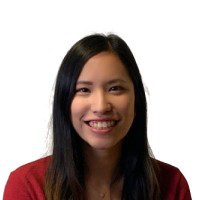 Steffie Ko
San Francisco, California, United States
Summary
Steffie Ko is an accomplished analyst with a diverse background in management consulting and business intelligence. She possesses exceptional skills in data analytics with experience in SQL, data visualization tools including Looker, Amplitude and Tableau, research, and advanced Microsoft Excel. Steffie has worked for several reputable companies such as J.P. Morgan Securities, Participant Media, NBCUniversal, and Fullscreen, Inc.
As a former Senior Analyst and current Manager of Business Intelligence at Ellation, Steffie has gained a strong business development acumen. Her knowledge and experience in business intelligence make her a valuable asset to any organization. Steffie earned her Bachelor's Degree in Economics, Film & Television from the University of California, Los Angeles.
Info
This public profile is provided courtesy of Clay. All information found here is in the public domain.