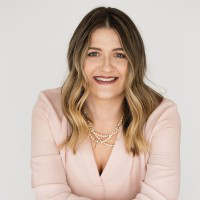 Stacy Cassio
Charlotte, North Carolina, United States
Summary
Stacy Cassio is a highly accomplished businesswoman and entrepreneur, known for her work in fostering a culture of mentorship. She is the founder and CEO of the Pink Mentor Network, Charlotte's first-ever female mentorship community. Prior to this, she held several leadership roles across different industries, including as Director of New Product Development at Fab Fours Inc, Director of Operations at McLaughlin Young Group, Business Manager at DELTA [v] Forensic Engineering, Inc., and Office Manager at Terrier Claims Services.
With her vast exposure to different industries, Stacy has come to understand how crucial great mentors can be in shaping one's career and helping individuals connect professional "dots." Her own career and business have been built on opportunities presented to her by mentors, which is why she is dedicated to reshaping how individuals seek and obtain mentorship and helping organizations build a culture of mentorship.
Stacy's work has been widely recognized and celebrated. In 2019, she was nominated for the Athena International Corporate Award for Leadership and was named a Mecklenburg Times 2019 Phenom. She was also named a Charlotte Inno "Opportunity Champion." With her unique perspective and expertise in mentorship, Stacy is an invaluable asset to any organization looking to promote career development and growth.
Info
This public profile is provided courtesy of Clay. All information found here is in the public domain.