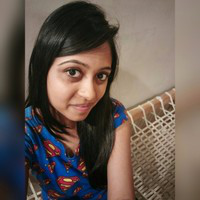 Shweta Shaw
Bengaluru, Karnataka, India
Summary
Shweta Shaw is an experienced software developer with expertise in designing, developing, and integrating e-commerce websites. She has worked with renowned organizations such as Paytm Money and udaan.com, where she has honed her skills in Core Java, Spring, Spring Boot, and Hibernet, along with JUnit, Mockito, PowerMockito, Tomcat, and other essential tools of the trade. She also has exposure to micro-service architecture, making her well-equipped to deliver holistic solutions for varying business needs.
Shweta has pursued a Bachelor's degree in Computer Science from Scottish Church College and a Master's Degree in Computer Application, with an outstanding score of 9.90, from VIT University. With her academic and professional accomplishments, Shweta is a valuable asset to any organization.
Info
This public profile is provided courtesy of Clay. All information found here is in the public domain.