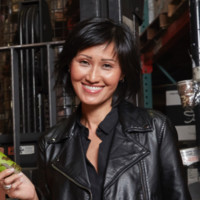 Shien-Ru Tsao
New York, New York, United States
Summary
Shien-Ru Tsao is a highly motivated and creative entrepreneur with a passion for creating change through collaboration. With expertise in ideation, strategy, and leadership, Shien-Ru has founded and led several successful product ventures that have sold both nationally and internationally.
She studied Graphic Design at Georgia State University and is the founder and CEO of Commit to Green®, which promotes sustainability and collective action. She has also founded and led several other organizations, including SRT Ventures, Let's Support, Project 116, Kuza LLC, From Scratch_the new breed of products and Visual Circles Press_the fine art of correspondence.
Shien-Ru is an artistic visionary who is constantly generating new ideas and finding ways to activate them. She is comfortable making calculated decisions, building tactical plans, and prioritizing actions that help her achieve her goals. Her love for learning and teaching has driven her to seek out opportunities for collaboration that have enabled her to make a difference.
Info
This public profile is provided courtesy of Clay. All information found here is in the public domain.