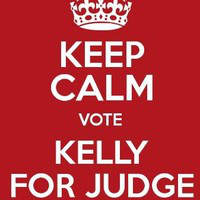 Shequitta Kelly
Dallas, Texas, United States
Summary
Shequitta Kelly is a successful lawyer and candidate for Judge of Dallas County Criminal Court. Kelly's academic background includes a Bachelor's degree in Psychology and Criminal Justice from Indiana University and a JD from Indiana University School of Law. She is an experienced prosecutor, with over nine years of litigation experience and fourteen years of experience working with victims of violent crimes. Her areas of specialty include Intimate Partner Violence and child abuse cases.
Beyond her legal background, Kelly's real-life experiences have taught her valuable life lessons. As a single mother of a child, she overcame stereotypes and learned the value of hard work. She has mentored disadvantaged teens and actively participates in various professional organizations, including the Whitington Home shelter, Literacy Alliance, NAACP, and Delta Sigma Theta Sorority Incorporated.
Kelly is a community-driven individual, and her life lessons have taught her that everyone deserves a chance. As an active member of Friendship West Baptist Church, Shequitta Kelly understands the value of putting GOD first in everything that she does.
Info
This public profile is provided courtesy of Clay. All information found here is in the public domain.