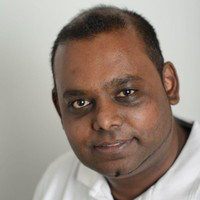 Shaun S Chunderduri
City Of Johannesburg, Gauteng, South Africa
Summary
Shaun S Chunderduri is a seasoned Senior Data Manager in the financial services industry with impressive experience in business analysis, sales, and management. Throughout his career, Shaun has worked with Standard Bank South Africa, where he has held various roles, including Senior Manager, Data, Manager, Migration Management, and Regional Consultant, Sales & Service. He has also studied extensively, earning qualifications from Wingen Heights Secondary School, The University of Texas at Austin, Henley Business School, DAMA International, and the Durban Institute of Technology. With such a broad spectrum of education and professional experience, Shaun brings exceptional skills and knowledge to every project he undertakes.
Shaun's expertise ranges from Sales and Management to Data Science and Business Analytics, which he honed throughout his diverse education and professional experience. Furthermore, his current role as Senior Manager, Data, provides him with vast experience in managing data and insights, making him an ideal candidate for any organization looking to tap into data-driven insights.
Info
This public profile is provided courtesy of Clay. All information found here is in the public domain.