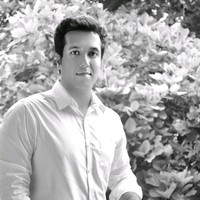 Shantanu Kwatra
New Delhi, Delhi, India
Summary
Shantanu Kwatra is a change maker with a passion for creating sustainable solutions to benefit society. With experience in non-profit organizations, experiential learning, and business development, he has made a name for himself in the startup world. Kwatra worked with Make a Difference on a project called Dream Camps where he handled 23 cities. He also created modules for diverse groups of students as a part of experiential learning. As an entrepreneur, Kwatra has experience as Co-Founder and Product & Strategy at 3Dexter, bringing experiential learning in schools using 3D Printing. He has a strong interest in technology and is currently part of Inc42 Media, previously serving as Head of Strategy and Operations. Kwatra is a well-rounded individual with extensive experience in sales, product, and marketing, with an interest in sharing his experiences as a blogger and speaker.
Highlights
Sep 29 · Via Outlook Business
Mar 20 · Via The Better India
Info
This public profile is provided courtesy of Clay. All information found here is in the public domain.