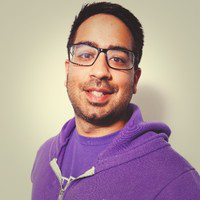 Shaan Mehta
Irvine, California, United States
Summary
Shaan Mehta is an accomplished Technical Sourcer with extensive experience in the tech industry. He holds a High School Diploma from Canyon High School and a B.A. in Political Science from the University of California, Santa Barbara. Shaan has worked with some of the biggest tech companies in the world, including Twitch, Discord, and Curse, Inc. throughout his career.
His expertise lies in talent acquisition, where he specializes in sourcing the best talent for technical roles. At Twitch, Shaan worked as both a Technical Sourcer and Recruiting Coordinator, where he played a crucial role in the recruitment process of technical positions. Before entering the tech industry, Shaan worked as an Operations Manager at JM Oil Company, where he gained experience in management and operations.
Aside from his professional experience, Shaan is also well-rounded and active in his community. He was a Vice President of Membership at Alpha Kappa Psi, a campus representative at Kaplan Test Prep and Admissions, and a radio station intern at 92.9 KJEE.
Overall, Shaan Mehta's background showcases his diverse expertise in the tech industry and outstanding talent acquisition skills.
Info
This public profile is provided courtesy of Clay. All information found here is in the public domain.