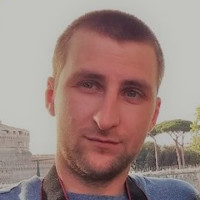 Sergey Kazantsev
Eindhoven Area, Netherlands, Netherlands
Summary
Sergey Kazantsev is a highly experienced Senior Software Engineer who has worked with several reputable organizations in the IT industry. He earned a degree in Computer Science from Saratov State University named after N.G.Chernyshevsky.
Kazantsev's career spans several years, including working as a Senior Software Engineer at IT&Care BV, where he uses his expertise in software engineering to help the company develop innovative solutions. He has also worked as a Senior Software Engineer at 4C Insights, where he was involved in leveraging technology to help businesses optimize their marketing efforts.
Earlier in his career, Kazantsev worked as a Software Development Team Lead at Kaspersky Lab, a role in which he demonstrated great leadership skills and helped the organization achieve its goals. He also started his career as a Software Developer at Kaspersky Lab and as a Software Engineer at EPAM Systems.
Kazantsev's extensive experience in the IT industry has made him a highly sought-after professional in the field of software engineering. He possesses strong skills in software development, software architecture, software design, and the use of programming languages such as Java, C++, and Python.
Highlights
Sep 22 · Via Nature.com
Info
This public profile is provided courtesy of Clay. All information found here is in the public domain.