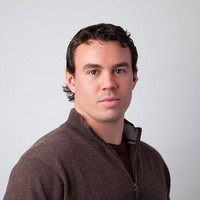 Sean O'Malley
Medfield, Massachusetts, United States
Summary
Sean O'Malley is a highly educated and accomplished professional with diverse experience in project management, research management, credit analysis, and financial representation. He received his Bachelor of Arts in Sociology from Bowdoin College and his Master of Business Administration from Boston College Carroll School of Management. Before starting his career, Sean attended St. Sebastian's School in Needham, MA.
Sean began his professional journey as a founder of O'Malley Landscaping before going on to serve as an intern, credit analyst at Income Research & Management. He then worked as a financial representative at Northwestern Mutual and later as a credit analyst at Silicon Valley Bank. Sean also worked as a research manager at Mosaic Research Management before starting his current role as a project manager at Suffolk Construction.
In addition to his professional experience, Sean has volunteered in the On-Campus Ambassador program with Team IMPACT. His accomplishments and dedication to his work demonstrate his expertise in project management, research management, finance, and credit analysis.
Info
This public profile is provided courtesy of Clay. All information found here is in the public domain.