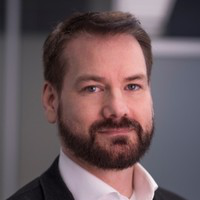 Sean Coutts
Toronto, Canada Area, Canada
Summary
Sean Coutts is a highly experienced and accomplished professional with a background in technology and business operations. He holds degrees from both the University Of Waterloo and Queens School of Business, and has a wealth of experience working in various organizational leadership positions. As the Head of Technology at Array Marketing, Coutts leverages his extensive knowledge of e-commerce, IS&T, and service delivery to drive the company's growth and success. Prior to his current role, Coutts worked in several senior leadership positions at well-known companies such as SendToNews, CAI Canada, Wal-Mart, KIT digital Inc., JumpTV, and Open Text Corp.
Throughout his career, Coutts has earned a reputation as a skilled strategist, strong communicator, and effective manager. He values building strong relationships with colleagues and emphasizes the importance of surrounding oneself with the right people in order to succeed professionally. Coutts is passionate about leveraging technology to drive organizational growth and profitability, and he continues to be widely respected throughout the industry for his contributions to the field.
Info
This public profile is provided courtesy of Clay. All information found here is in the public domain.