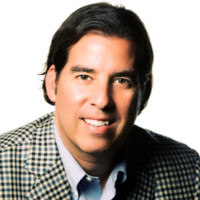 Scott Levine
St Louis, Missouri, United States, United States
Summary
Scott Levine is a successful lawyer and entrepreneur who has made a name for himself as the founder of AEGIS Law. With an innovative mindset and a focus on building strong, long-term relationships with clients, Levine has helped countless businesses overcome legal and business obstacles to achieve success.
Levine studied political science at the University of Iowa before earning a JD from Saint Louis University School of Law. He then went on to found AEGIS Law, a full-service law firm that provides a range of legal and business consulting services to emerging and established businesses. In addition to his work at AEGIS Law, Levine has held leadership positions in several prominent business organizations, including the Entrepreneurs' Organization and iSelect Fund.
With a wealth of experience in business and law, Scott Levine is a valuable resource for entrepreneurs, business owners, and anyone looking to succeed in today's competitive marketplace.
Info
This public profile is provided courtesy of Clay. All information found here is in the public domain.