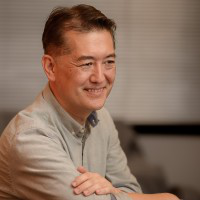 Scott Brooks
Hong Kong, Hong Kong SAR, Other
Summary
Scott Brooks is an accomplished architectural photographer and strategic planning consultant with over 30 years of experience advising on development projects and corporate structures throughout Asia, ranging in value from USD 25 million to USD 10 billion. He has a proven track record in leading cross-functional teams to evaluate a wide range of commercial property assets, requiring a multidisciplinary approach in structuring transactions and negotiating agreements. He studied Masters in International Relations & Pacific Studies, and Bachelors in Economics.
After working in real estate consulting for over 25 years, Scott returned to an old passion – photography – and founded Imagennix, a commercial photography practice serving architects and designers in Asia, who require high-quality commercial imagery for their branding efforts and award submissions. Leveraging his business background, Scott brings a fresh, results-oriented approach to a business sector populated by artisans.
His photographic specialties range from architectural and interior photography to commercial advertising images. Notable planning assignments include leading the engagement to develop land-use programs, economic models, and the master plan to redevelop Aqaba's city centre in Jordan. He crafted the conceptual positioning and facilities programs for the successful tender of development rights for the two international resort hotels at Ocean Park Hong Kong.
Scott Brooks corporate specialties include deal origination, acquisition due diligence, strategic planning, development programming, investment structuring, management contract negotiation, performance benchmarking, and financial modeling. He has served as Managing Director at TransAct Asia Hotel & Leisure Property Ltd., Director at Horwath Asia Pacific, and Development Manager at The Flagship Group.
Info
This public profile is provided courtesy of Clay. All information found here is in the public domain.