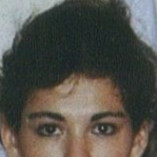 Sara Mitran, MBA, CSPO
Austin, Texas, United States, United States
Summary
Sara Mitran, MBA is an experienced executive leader with a proven track record of identifying new business opportunities and successfully leading product development and global commercialization. She has transitioned from high tech into cleantech and healthcare, bringing rare cross-functional product management, business development, and client-facing experience in all aspects of early and growth stage emerging technology commercialization. In addition to her ability to design and implement research plans, she has extensive experience in advanced data analysis and science communication. She is a trusted advisor to C-level management and scientists and has worked with a range of industries, including healthcare/life sciences, material science, aerospace/defense, and cleantech/energy.
Sara has lived and worked in multiple markets, including emerging and mature markets in North America, Europe, and Asia. She is fluent in Spanish and has working knowledge of Portuguese. Sara holds a BA from The University of Texas at Austin, an MBA from Texas McCombs School of Business, and a health IT certificate program from The University of Texas at Austin. Additionally, She studied entrepreneurship, certified scrum product ownership, and health IT.
Sara has been affiliated with several organizations across various sectors, including Nathe Management Consulting, TEXGHS Innovation Consortium, MassChallenge HealthTech, Austin Technology Incubator, Nursing Innovation Hub (NIHUB), Frost & Sullivan, and Mentegram, where she served as Chief Strategy and Growth Officer.
Info
This public profile is provided courtesy of Clay. All information found here is in the public domain.