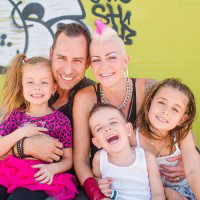 Sandi Falin
Summary
Sandi Falin is a skilled filmmaker from Something New Films, dedicated to delivering quality content and storytelling. Falin has honed her craft over the years, developing an extensive knowledge in film production, direction, and editing. She has a sharp eye for detail, an avid mind for honing her abilities, and her work showcases her dedication, professionalism and passion for film-making.
Falin has produced films that have been recognized at film festivals, including San Diego Black Film Festival, California Women's Film Festival, and Los Angeles Film Awards, among others. Her professional experience has involved collaborating with various production houses, producers, and creative teams to deliver quality content that meets the needs of clients from various industries.
Falin's expertise lies in various areas of film production, including scriptwriting, cinematography, directing, editing, and post-production. She has honed her creative abilities by working on films of varying lengths and styles, ranging from short documentary films to full-length feature films.
In addition to her exceptional film-making skills, Falin is also a collaborator, team player, and idea generator. As a film producer, she is an effective communicator, possesses strong decision-making skills, and is willing to go above and beyond to ensure that her projects are completed on time and to the satisfaction of her clients.
Info
This public profile is provided courtesy of Clay. All information found here is in the public domain.