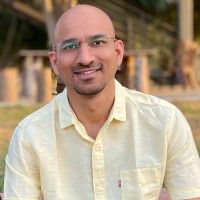 Sandeep Singh
Bengaluru, Karnataka, India
Summary
Sandeep Singh is a prominent revenue marketer and entrepreneur with a global perspective. With over nine years of experience, he has worked extensively to create and execute measurable, high-impact digital marketing and sales strategies for B2B SaaS companies experiencing fast growth. Sandeep's expertise lies in building and implementing sales enablement initiatives that enable start-ups to reach their full potential. Sandeep is also the co-founder of Upscale, a new venture with significant potential.<br><br>Sandeep is always eager to meet new people and discuss topics of mutual interest, including technology, business, or good books.
Highlights

Mar 23 · Via The Tribune India

Feb 28 · Via The Tribune India
Info
This public profile is provided courtesy of Clay. All information found here is in the public domain.