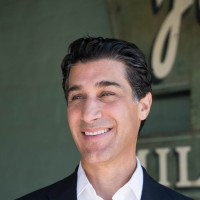 Samer Hamadeh
New York, New York, United States
Summary
Samer Hamadeh is a seasoned entrepreneur with almost two decades of experience in the world of tech startups. He is the founder and CEO of Zeel Networks, Inc., a company that offers Massage On Demand® service through vetted and licensed massage therapists. Zeel has been in the market since 2012 and provides top-notch massage services to homes, hotels, spas, workplaces, and events. The company offers a user-friendly app available on iOS and Android, and clients can book, schedule, and pay for massages with ease.
Samer is also a board observer, angel investor, and advisor in almost a dozen early-stage companies, including Emerge, Dozr, 7Shifts, MyPostcard, WeBuyGold, and URWelcome. He actively mentors at various accelerators and institutes, such as German Accelerator, The Lazaridis Institute, and Blueprint Health. Samer is part of the Young Presidents Organization (YPO)'s NY Metro chapter and is a David Rockefeller Fellow. His educational background includes a BS in Chemistry and an MS in Chemical Engineering from Stanford University.
Furthermore, Samer has held several leadership positions in various organizations. He was a Venture Partner at Corigin Ventures and an Entrepreneur in Residence & Scout at Lightspeed Venture Partners. He served as a Board Member & Finance Committee Chair at OneVoice Movement/Peaceworks Foundation, a Board Member & Angel Investor at Get Maid, and a Board Member & Angel Investor at Dotmenu Inc. He was also the COO and a Board Member at Vault.com, a company he co-founded and served as CEO. Before founding Vault.com, he was a Senior Associate at LEK CONSULTING and worked as a Summer Research Intern at Chevron.
Samer's accomplishments and contributions to the tech startup community make him a respected figure in the industry. His experience, knowledge, and expertise as an entrepreneur, mentor, and investor continue to inspire and motivate young and aspiring entrepreneurs.
Highlights
Nov 13 · Via Twitter
Nov 13 · Via Twitter
Info
This public profile is provided courtesy of Clay. All information found here is in the public domain.