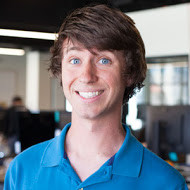 Sam Asher
San Diego, California, United States, United States
Summary
Sam Asher is a multifaceted professional with a passion for technology, education, and writing. With a Bachelor's Degree in Mathematics and Computer Science from UC Davis, Sam has gained extensive experience working in various technical positions spanning from internships to leadership roles.
During his time at Looker and Google, Sam has built a reputation for his expertise in SQL, Looker, and other data tools, which he has used to support customers, train new agents, and write valuable documentation. He has also served as a Technical Writer and an Education and Training Lead, where he has honed his communication skills and enriched his passion for teaching others.
Despite the different roles he has played, Sam's love for learning and problem-solving remains unchanged. He is known for his ability to translate complex technical concepts into understandable language, allowing his audience to gain valuable insights from vast amounts of data.
Info
This public profile is provided courtesy of Clay. All information found here is in the public domain.