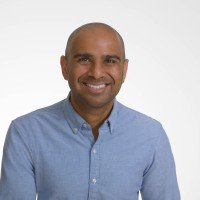 Sagar Desai
New York, New York, United States, United States
Summary
Sagar Desai is a highly experienced professional in the field of education, with a background in both engineering and business. Desai attained a Bachelors of Science in Electrical Engineering from The University of Texas at Austin before moving onto Northwestern University - Kellogg School of Management to study MBA in Operations, Organizational Management, and Strategy.
Desai has held several positions throughout his career, including Managing Director at StriveTogether, Senior Consultant at Ballmer Group, Managing Director, and COO & Director of Higher Education & Workforce at The Commit Partnership. Desai's experience as a Graduate Fellow at Education Pioneers and Consultant at Spring Branch ISD has helped him garner a wealth of industry knowledge and experience.
Before entering the education sector, Desai worked as a Technical Project Manager at InsideTrack, Operations Analyst at InsideTrack, and Hardware Engineer at Cisco Systems. Desai's various industry experiences and educational background help him to provide comprehensive and strategic solutions to the organizations and initiatives he works with to improve educational outcomes.
Info
This public profile is provided courtesy of Clay. All information found here is in the public domain.