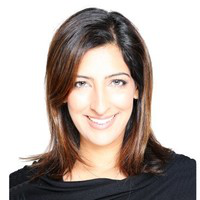 Sabeena Uttam
Services Technical Marketing Lead at Schlumberger
South Kensington, England, United Kingdom
Is this your profile? Claim it now
This public profile is provided courtesy of Clay. All information found here is in the public domain.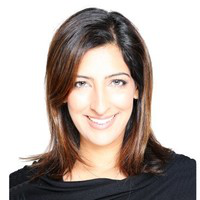 Sabeena Uttam
Services Technical Marketing Lead at Schlumberger
South Kensington, England, United Kingdom
Is this your profile? Claim it now
Summary
Sabeena Uttam is a multilingual media, publishing, and communications professional with a proven track record of international sales, business development, political analysis, and media production across various sectors. She has a voluminous rolodex of high net worth individuals, C-level executives, and country leaders. Sabeena has lived and managed projects in different parts of the world, including New York, London, Munich, Moscow, Almaty, Astana, Makati, Bangkok, Johannesburg, Cape Town, Istanbul, Ankara, New Delhi, and Mumbai.
Sabeena is a highly analytical, versatile, and collaborative networker with proven ability to positively impact communities and represented organizations. She is a strategic thinker able to implement innovative ideas in efficient ways. She is an expert in designing internal and external communication strategies and highly skilled at program management while maintaining a professional community presence. Sabeena's career is hallmarked by successful sales records while developing relationships and communication strategies representing Forbes, US, and The Times. She is fluent in Russian, German, and native English speaker.
Sabeena studied A levels, German, English Literature, and Russian at Westminster School, and she also has a Master's Degree in Russian, Politics, Economics, German & Sociology degree, and Bachelor's Degree in the same fields of study at the London School of Economics and Political Science.
Throughout her professional career, Sabeena has held various positions such as Services Technical Marketing Lead at Schlumberger, Global Business Development Manager of NExT, Software Integrated Solutions (SIS) at Schlumberger, Senior Vice President, International at Speakeasy Inc., Senior Business Consultant at Commercial Director and International Business Development Services, Director of Sales and Special Projects at Institutional Investor, Global Project Director at Impact Media Global, BBC News and Radio 1, Producer at the BBC, Editor at Russo-British Chamber of Commerce, and Marketing & Communications Manager at QS.
This public profile is provided courtesy of Clay. All information found here is in the public domain.