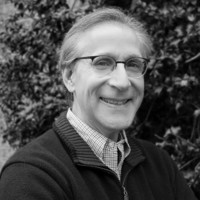 Ross Cooper
Armonk, New York, United States
Summary
Ross Cooper is a pragmatic marketer with a wide range of experience solving unpredictable challenges in the marketing world. He is passionate about the ultimate customer experience and engagement, from Gen Z to Boomers. Ross studied Business Administration & Studio Art at Rutgers College, followed by an MBA in marketing at Rutgers Business School.
Ross has held various positions throughout his career, with brands like GNF Marketing, St. John's University, Arc Worldwide (formerly Clarion Marketing), Einson Freeman/MGA Partnership Marketing, and Publicis (formerly D'Arcy, DMB&B, Benton & Bowles). He currently serves as Director Planning & Digital at GNF Marketing, where he strives to create a personalized and seamless customer experience.
In addition to his work experience, Ross also served as an Adjunct Professor of Marketing at St. John's University — Peter J. Tobin College of Business. Ross has a passion for learning and exploring new things, which he brings to his work as a marketer.
Info
This public profile is provided courtesy of Clay. All information found here is in the public domain.