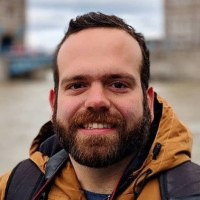 Rodrigo Grecco
São Paulo, São Paulo, Brazil, Brazil
Summary
Rodrigo Grecco is a professional with over 14 years of experience in marketing and digital communication, specializing in entertainment, education, and entrepreneurship. He has a degree in Communication and Marketing from Escola Superior de Propaganda e Marketing and holds certificates in User Experience Design and Digital Product Leadership from Insper and Tera. Grecco has worked with notable organizations such as Endeavor, Grudaemmim, Tera, Pop Trade Marketing, and more.
During his tenure at Endeavor, he participated in the strategic digital marketing design, managed the product growth, engagement, development plan, and led high-performance digital teams to reach 7 million annual users and more than 350,000 active entrepreneurs. He also played a significant role in creating and developing Grudaemmim, a content and relationship producer in digital media focused on the music market, where he managed content production, channel management, and fan community engagement for artists like Gilberto Gil, Nando Reis, and Capital Inicial.
Grecco is currently working as a growth marketing consultant at Tera, a new school of design, technology, and business. He is passionate about using knowledge and technology to transform people's lives, and his expertise includes growth marketing, digital marketing, content production, product development, and team management.
Info
This public profile is provided courtesy of Clay. All information found here is in the public domain.