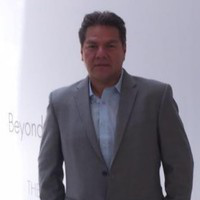 Roberto Albarracin
Washington, District Of Columbia, United States
Summary
Roberto Albarracin is an accomplished professional with an extensive background in finance and development. As the President of Global Development & Finance Group, Roberto leads a team of experts who work to evaluate and prepare infrastructure and transportation projects worldwide. Through their collaborations with bankers, investors and other industry professionals, the group helps to secure the necessary funding to bring these projects to fruition.
Roberto has a B.S. in Aeronautical Science from Embry-Riddle Aeronautical University and is a former employee of Northwest Airlink and the Dept of Homeland Security. He also served as a Program Analyst at the National Transportation Safety Board. For Roberto, relationships are a top priority and he is dedicated to working side by side with individuals and organizations to achieve their goals for a better tomorrow.
Info
This public profile is provided courtesy of Clay. All information found here is in the public domain.