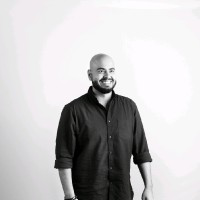 Rishen Kapoor ツ
Bengaluru, Karnataka, India
Summary
Rishen Kapoor is a technology product and customer success specialist with a diverse and impressive background. With a Bachelor of Engineering in Chemical Engineering and an MBA in Technology Marketing from SVKM's Narsee Monjee Institute of Management Studies, Kapoor has developed a wealth of knowledge in a variety of technical and business subjects. He has held positions at numerous high-profile companies throughout his career, contributing his skills to companies such as CleverTap, Sellics, and Pricebaba.com. Kapoor has also worked as an Investment Analyst at both Surge and Sequoia Capital. His passion for building products and driving customer success has made him a valuable asset to any company he works with. For those seeking to discuss any of his areas of expertise, Kapoor can be reached at rishenk@sequoiacap.com.
Highlights
May 11 · Via Twitter
May 11 · Via Twitter
Nov 3 · Via Dazeinfo
Info
This public profile is provided courtesy of Clay. All information found here is in the public domain.