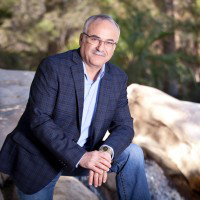 Richard Morin
Barrie, Ontario, Canada
Summary
Richard Morin is an accomplished entrepreneur, author, and coach with extensive experience in business development, safety compliance, and hiring assessments. He is the creator of online coaching material developed for CE-credits.ca and Ingomu.com, among others. Richard has also collaborated with Infusetraining.com and Safetyscope.net to offer safety training and materials to all industries in Canada.
Richard's educational background includes studying Fluid Power at Centennial College, Diploma in Law and Security Administration at Cambrian College, and CICAM at Ryerson University. He started his career in the sales industry and quickly moved up the ranks to become a regional manager at Dresser Industries. Later on, he became a Regional Sales Manager at ITW Ramset RedHead and Atlas Copco Canada respectively.
Richard is the former Owner of Safety NOW, a provider of health and safety compliance solutions. He is also a featured speaker and author who has published a book on personal development titled, "YOU Working With YOU." Richard continues to offer Profiles International Hiring Assessments, a tool he has used for over 20 years. He co-owns sigr.ca with Brian Fry.
Richard Morin is a results-oriented individual with a deep passion for business growth, safety compliance, and employee development. He is a skilled speaker, trainer, and sales professional, who has successfully driven sales through his industrial company. Richard's expertise in business development and safety training, combined with his experience in hiring assessments, makes him a valuable resource for organizations looking to grow their businesses while maintaining a safe and compliant workplace.
Info
This public profile is provided courtesy of Clay. All information found here is in the public domain.