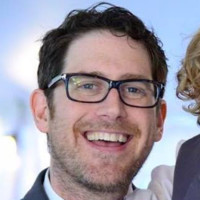 Rex Gibson
New York, New York, United States
Summary
Rex Gibson is a well-rounded professional with over two decades of experience in the data and analytics industry, having held various leadership and technical roles in reputable organizations such as Google, Looker, Knewton, and OpenSky. Gibson studied and completed his college preparatory education at Norfolk High School before earning his Bachelor's degree in Jazz Studies and Music Technology at Webster University.
Gibson is a data-driven professional passionate about empowering subject matter experts to make better decisions in ways that are not achievable with traditional analytics solutions, which he believes can significantly minimize an enormous amount of unnecessary processes. Gibson has been an advocate of Looker since he became a fanatical customer in 2014, and in 2018, he joined Looker to lead their internal Analytics and Warehousing team. Gibson's previous experience in data warehouse development and prior knowledge in LookML helped his team accomplish more than they ever had before, and he aims to take the booming business and data practice of Looker to the next level, fulfilling his mission with joy, inclusion, and hard work.
Gibson is excited to welcome diverse data analysts and engineers to join his team in changing the face of analytics and making much smarter decisions. He is currently hiring for various positions such as Data Analysts, Data Engineers, and Data Architects, and he encourages anyone interested in these roles to check out Looker's career page and apply.
Info
This public profile is provided courtesy of Clay. All information found here is in the public domain.