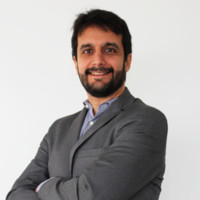 Renzo Ziegler
Sao Paulo, Sao Paulo, Brazil
Summary
Renzo Ziegler is an accomplished professional with a diverse educational background. Having studied Management at Universidade de São Paulo, Electronics Engineering at Universidade Federal do Rio de Janeiro, and Software Engineering at the University of Stuttgart, Renzo has a unique perspective that enables him to excel in various professional fields.
Throughout his career, Renzo has held several key positions at prominent organizations. He currently works as a Data Leader at Vitta, where he uses his expertise to develop and implement data-driven strategies for the organization. In addition to Vitta, Renzo has held several other high-level roles, including Professor at Fiap, Head of Engineering at Gst Gesto Saúde & Tecnologia, Data Scientist at Brain Tunnelgenix Technologies Corp (Btt Corp), and CTO at Talent Matching and Tuttolabs.
Renzo is a highly versatile professional with competencies in Project Management, Software Development, Data Analytics, IT Consulting, and more. His expertise has enabled him to work on multiple complex projects that require the application of interdisciplinary skills.
Info
This public profile is provided courtesy of Clay. All information found here is in the public domain.