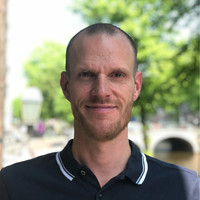 Rasmus Wolff
Amsterdam, Noord-holland, Netherlands
Summary
Rasmus Wolff is a talented entrepreneur, investor, and board member with extensive experience in various industries such as E-commerce, TV & Newspaper media, travel, food, and EdTech. With superb leadership and creative skills, Rasmus has gained an excellent reputation in the business world.
Rasmus holds a Master's degree in Computer Science and Business Economics, as well as a Bachelor's degree in International Business from Copenhagen Business School. Additionally, he has received Executive Education from the prestigious Harvard Business School and studied at New York University.
He has worked in various positions in multiple organizations during his career, starting as a Trainee at Novo Nordisk A/S, eventually leading up to management positions such as Business Unit Director at JP/Politikens Hus A/S, and Chief Development Officer and CMO at GetYourGuide AG. He was also the founder and CEO of Hungr GmbH and involved with other startups through RW Ventures BV. Rasmus has also consulted independently and attained board level posts in multiple companies worldwide, including Netherlands, Germany, Switzerland, Canada, Norway, Spain, France, and India.
Rasmus is adept in many critical functions of a digital business. He has a deep understanding of vision, strategy, M&A, negotiations, online and offline marketing, product management, technical development, sales strategy, business development, human resources, budgeting, planning, board work, and fundraising. He is currently a board member at Chama The App and Formerly Chief Development Officer at StuDocu.com - StudeerSnel.nl.
Overall, Rasmus Wolff is a versatile, experienced, and distinguished professional with significant proficiency in the business world.
Info
This public profile is provided courtesy of Clay. All information found here is in the public domain.