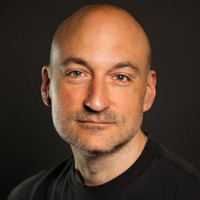 Randall Hansen
Portland, Oregon, United States
Summary
Randall Hansen is a user-centered design expert and leader with a wealth of experience in designing and build software for various platforms such as the web, desktop, and mobile devices. With over 20 years of professional expertise, he has helped companies make substantial changes to focus on their customers, proving his capability to take non-trivial projects from concept to production. Randall Hansen has created, managed, and led multi-disciplined UX teams and is experienced in all stages of the human-centered design and development process. He has served as the VP of User Experience at Verica, Veelo, Capsci Health, Snapflow, and Puppet. He was also the Director of User Experience at AboutUs and OpenSourcery as well as the Owner of User Interface Designer at Naked Ape Consulting and the CTO at StageDirect. Randall studied BA in English and Philosophy at Portland State University.
Highlights
May 19 · Via Twitter
Info
This public profile is provided courtesy of Clay. All information found here is in the public domain.