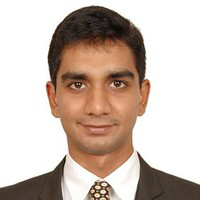 Rahul Srinivasan
New York, New York, United States, United States
Summary
Rahul Srinivasan is an accomplished operations, finance, and analytics professional, with extensive experience in the technology sector. He is a skilled program manager, who excels in driving team performance in high-growth environments through efficient organization and fruitful collaboration.
With a Bachelor of Science degree in finance and economics from NYU Stern School of Business, Rahul has held leadership roles in several reputable organizations, including his current position as Head of Operations at Cloud to Street, a company working to provide equitable flood insurance globally. He was formerly a Senior Growth Strategy Manager and Interim GM for Capsule, a digital pharmacy start-up, where he led Capsule's expansion into new markets and optimized their customer acquisition and operational processes.
Rahul's expertise is widely known and respected in the tech industry. He had previously served as Strategic & Operations Manager for Global Clients and Agencies at Google, where he played a crucial role in the development and execution of strategic initiatives while working with global clients of all sizes. He started his career at Google as a Financial Analyst for Emerging Products before becoming a Business Analyst for Google Fiber, where he provided analytics and insights to support the growth of Google's fiber internet service.
Overall, Rahul is a talented individual with a diverse skill set, who continually seeks to learn and grow as a leader and operator.
Highlights
Oct 21 · Via YourStory.com
Info
This public profile is provided courtesy of Clay. All information found here is in the public domain.