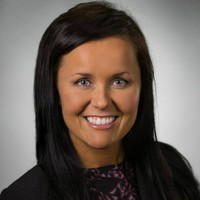 Rachael Johnson-Murray
Washington, District Of Columbia, United States
Summary
Rachael Johnson-Murray is a skilled researcher and data analyst who is passionate about helping organizations find the stories behind the data. With a Master's degree in I/O Psychology from The University of Tennessee at Chattanooga and a Bachelor of Science in Psychology from Minnesota State University, Mankato, Rachael has honed her analytical and research skills and has worked with renowned organizations such as The Pew Charitable Trusts, SHRM, Hilton Worldwide, and Total Wine & More.
Rachael's expertise lies in workforce analytics, research translation, HRIS, people analytics, organizational development, assessment center development, and recruiting coordination. She has also served as a graduate assistant at The University of Tennessee at Chattanooga and a Human Resources Analyst at CraftWorks Restaurants & Breweries, Inc.
Rachael is a thorough, detail-oriented professional who excels in communicating complex data in a way that is accessible and understandable to a range of audiences. With her passion for data and people, Rachael has made a significant contribution to the human resources and data analytics fields.
Info
This public profile is provided courtesy of Clay. All information found here is in the public domain.