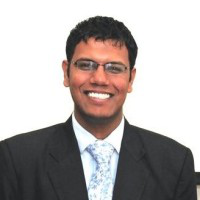 Puneet Lamba
Mumbai, Maharashtra, India, India
Summary
Puneet Lamba is an accomplished entrepreneur and visionary leader with extensive experience in business strategy, technology, and healthcare management. After studying Materials & Metallurgical Engineering at the Indian Institute of Technology, Kanpur, Puneet pursued a Masters degree in Healthcare Management at Yale University before dropping out to co-found Aspiro AI, a company that leverages AI and machine learning to improve business conversations.
Prior to Aspiro AI, Puneet worked as a Founder In Residence at Entrepreneur First and served as the VP & Country Head - India Market (Reporting to COO/CBO) at AMCHART, LLC, where he was responsible for building cross-functional teams and driving business growth. He also gained valuable experience as a Consultant at Call For Abstraction, Chief Executive Officer at CrankOut, Equity Research analyst at J.P. Morgan, and Strategic Forecasting Analyst at Novartis.
Puneet is passionate about technology, healthcare, and innovation and has been recognized for his strong leadership skills, strategic vision, and entrepreneurial spirit. He has also pursued professional development opportunities through programs such as Industrial Outreach and Networking at Contact Singapore.
Info
This public profile is provided courtesy of Clay. All information found here is in the public domain.