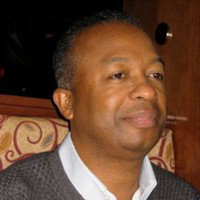 Preston Canzius
Houston, Texas, United States
Summary
Preston Canzius is an accomplished Executive Vice President and Chief Compliance Officer with a wealth of experience in managing compliance and legal affairs for public companies, start-ups, and non-profits. His expertise extends to numerous industries, including oil and gas exploration, production and services, telecommunication, manufacturing chemicals and equipment, real estate, mining, heavy equipment, nonprofit, technology, and business services and management consulting. Mr. Canzius is highly skilled in HSE, Health, Safety, and Environmental Law, labor and employment, contracts, mergers, acquisitions, and divestitures. He has established and directed several global compliance programs and has core competencies in legal and business risk management, corporate governance, interpretation of domestic and international laws, litigation management and budget control, regulatory and compliance strategy development, litigation before the NLRB, negotiation of collective bargaining agreements, and antitrust, BATFE, COBC, EPA, FCPA, FDA, Import/Export, MSHA, NRC, workers' compensation, and OSHA.
Mr. Canzius is an alumnus of Tulane University Law School, where he studied JD at Law. He also earned an MSChE and a BSChE, specializing in Chemical Engineering, from New Jersey Institute of Technology. He currently serves as President & CECO at Self-employed, formerly having served as the Chief Compliance Officer and General Counsel at Canzius Consulting. He has also held positions as an Assistant General Counsel - Compliance at Halliburton Energy Services, Inc., Senior Counsel at Chevron USA Inc, and Chief Counsel and Senior Counsel at AT&T Wireless Services/Cingular. His versatility also extends to environmental advocacy, where he briefly worked as a Senior Remedial Project Manager at the U.S. Environmental Protection Agency.
Info
This public profile is provided courtesy of Clay. All information found here is in the public domain.