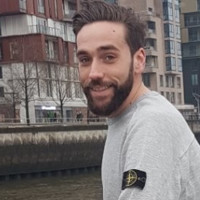 Philip Petersen
Berlin, Germany
Summary
Philip Petersen is a data-driven marketer with a keen aptitude for delivering high-quality ad solutions to a global audience. With years of experience under his belt, he has become an expert at executing successful campaigns for Google and its partners. Philip holds a Master's Degree in International Management from IE Business School and a BSc in Economics from the University of Portsmouth.
Aside from his academic background, Philip has held numerous roles in various organizations, beginning as the Founder and President of AIESEC UK Portsmouth. He worked as an SMB Sales Germany representative for Google before becoming a Start-Up Consultant and a Digital Growth Team Manager. Later, he became the Head of Sales at Rocket Internet SE, Head of Partnerships at Jodel, and Founder and CEO of Fast Progression. Currently, he serves as Partner at Formel S Consulting.
As a former professional poker player, Philip has the wit and intuitive skills necessary to thrive in his fast-paced industry. He is a results-oriented team player, always striving to ensure his team's success. His passion for data analysis and marketing pushes him to stay abreast of the latest trends in marketing, and his excellent communication skills always come in handy when striking deals with partners.
Info
This public profile is provided courtesy of Clay. All information found here is in the public domain.