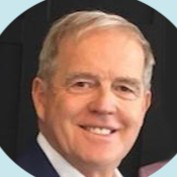 Peter Surgeon
Melbourne, Victoria, Australia
Summary
Peter Surgeon is a highly skilled medical professional with over 30 years of experience in plastic and reconstructive surgery. An expert in skin correction and rejuvenation, Peter studied with Zein Obagi in the early 1990s, completing Zein Obagi's skin correction and restoration program. Recognized for his passion and expertise by Obagi Medical Products, Peter was invited to represent the company and advance "healthy skin principles" in Australasia, Hong Kong, China, India, and the USA.
Peter's area of expertise lies in repairing damaged skin, and he firmly believes that a person's complexion and appearance are directly connected to their self-esteem. He uses Obagi products, which are scientifically formulated to solve issues concerning product penetration, potency, and tolerance across a wide range of skin types and conditions.
To ensure that each client receives a personalized treatment plan, Peter follows a five-phase approach. First, the clients complete a confidential personalized assessment of their skin type and concerns, followed by Peter reviewing the information and responding with a personalized treatment plan. In phase three, the client fulfills the order and receives instructions to optimize results from their investment. In phase four, the client's progress is tracked, and in the final phase, the client achieves healthy, less damaged, and less aged skin, characterized by a vibrant, less blemished, and more youthful complexion.
A former Director at Peter L Dixon Pty Ltd, and a Medical Skin Consultant and former Plastic Surgeon at Obagi Australia, Peter is a trained professional who aims to achieve optimal results in facial skin rejuvenation. He completed hands-on training, including Blue Peels, at Obagi Systems Training, and he studied MB BS FRACS, Plastic and Reconstructive Surgery at the University of Melbourne.
Info
This public profile is provided courtesy of Clay. All information found here is in the public domain.