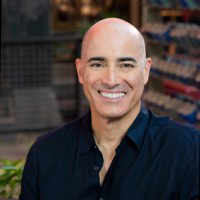 Peter Russell
Philadelphia, Pennsylvania, United States, United States
Summary
Peter Russell is a seasoned entrepreneur and business executive with a proven track record in media and sports marketing. He holds a Bachelor of Science degree with a major in Business Administration, Marketing from Villanova University. Mr. Russell founded Kindling, a mentoring platform geared towards helping young adults thrive in an exponentially changing world. Prior to Kindling, he served as Vice President of Asset Management, Vice President of Sales (Eastern Region), and Account Executive at ESPN. Before joining ESPN, Mr. Russell was an Account Executive at CNN/Headline News and a Media Manager/Media Planner/Buyer at Poppe Tyson Advertising.
With over 20 years of industry experience, Mr. Russell is highly skilled in sports marketing, account management, sales, and mentoring. As a successful entrepreneur, he has established himself as a leader in the industry and inspired young adults through his purpose-driven ventures.
Highlights
Oct 4 · Via New York Post
Sep 8 · Via CTV News
Info
This public profile is provided courtesy of Clay. All information found here is in the public domain.