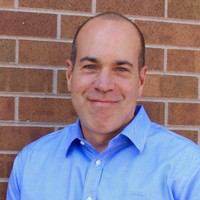 Peter Murane
Denver, Colorado, United States
Summary
Peter Murane is an accomplished entrepreneur and innovator with expertise in brand building, general management, and marketing. After graduating cum laude from Dartmouth College with a Bachelor of Arts degree in English, Peter founded BrandJuice Consulting, a successful brand strategy, innovation, and design agency. He has also partnered with Truth Treatments and Mox Mind + Body, two prominent beauty brands that specialize in skincare and mind-body wellness.
Peter has authored a book, Lessons from the Vinyl Sofa, which emphasizes his entrepreneurial, street-smart approach to creating emerging businesses. The book is an inspirational guide to help other entrepreneurs and innovators overcome the challenges faced in starting a new business.
In addition to his entrepreneurial endeavors, Peter possessed years of experience as a manager, brand manager, and former Chairman of BrandJuice Consulting. Peter serves as the Co-Founder and CEO of Mox Mind + Body, which is passionate about inspiring and developing individuals to live their best lives through mind-focused education, wellness, and community.
Info
This public profile is provided courtesy of Clay. All information found here is in the public domain.