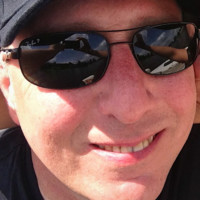 Paul Vickers
Summary
Paul Vickers is a highly accomplished technology professional with extensive experience in software engineering and leadership. He studied Bachelor of Arts in Photography, Television, Film at Westminster Business School, which gives him a unique perspective on visual technology products.
With a proven track record of success, Vickers has held various executive-level positions across multiple organizations such as Compare The Market Limited, Otro, Kaltura, Kit Digital, Inc, Renegade Digital, and Openx. He has worked as a Director Software Engineering, Head Of Engineering And Chief Technology Officer, Senior Director, Sales Engineering And Solutions Emea, Senior Vice President Software Engineering, Chief Technology Officer, and Head Of Engineering.
Vickers' expertise lies in software engineering, technology leadership, team building, architecture, software development, cloud computing, and product development. Throughout his career, he has been instrumental in the continued success of various organizations, from building teams and developing complex software products, to leading software engineering departments and driving business growth.
Overall, Paul Vickers is a technology visionary who brings his expertise, leadership, and passion for software engineering into every project.
Info
This public profile is provided courtesy of Clay. All information found here is in the public domain.