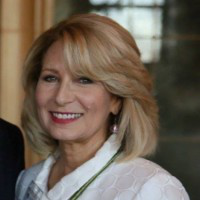 Patti Turner
Fort Worth, Texas, United States
Summary
Patti Turner, a highly experienced attorney and social worker, boasts an impressive background in the legal and education sectors. Graduating with a J.D. magna cum laude from Texas Wesleyan University School of Law and a Master of Social Work from Our Lady of the Lake University, Turner brings a broad range of knowledge to her position as Chief of Staff/General Counsel at Texas Wesleyan University. She has also formerly served as Assistant Dean of Student Affairs and Director of the Equal Justice Program at Texas Wesleyan Law School and as a Court Investigator (Guardianship Attorney) at Tarrant County Probate Court 2.
With 15 years of Martindale-Hubbell AV Preeminent Rated experience, Turner is well-respected in both legal and academic circles. She is committed to promoting equal opportunity and justice for all, especially students, within her role at Texas Wesleyan University.
Info
This public profile is provided courtesy of Clay. All information found here is in the public domain.