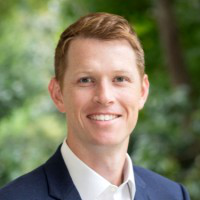 Patrick Lewis
Atlanta, Georgia, United States
Summary
Patrick Lewis is an accomplished MBA graduate from Emory University's Goizueta Business School, with a strong background in pricing and finance, project management, and advisory services across well-established organizations in the United States. A former Senior Manager at AT&T's Internet of Things, Lewis brings a wealth of experience in managing pricing strategies and complex finances for enterprise-class solutions. He has also served as Manager at KPMG Advisory, where he was responsible for providing advisory services to clients across the healthcare, energy, and consumer markets. In addition, Lewis has held key positions at McKesson Corporation, where he served as Project Manager for RelayHealth, and at Cerner Corporation, where he was Delivery Consultant. With his proven track record of driving business growth, Patrick Lewis is a seasoned professional who is highly skilled in cultivating collaborative relationships with colleagues and clients alike.
Highlights

May 4 · Via New Zealand Herald
Apr 24 · Via POLITICO
Info
This public profile is provided courtesy of Clay. All information found here is in the public domain.