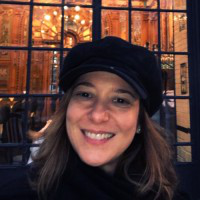 Patricia Fontes
Rio De Janeiro, Rio De Janeiro, Brazil
Summary
Patricia Fontes, an experienced business professional, has an impressive academic background, having completed several courses and degrees from renowned institutions across the globe. She holds a Master of Business Administration from Audencia Business School and Coppead UFRJ. She has also studied Strategy, Strategic Marketing Management, EMBA Consortium for Global Innovation, and Effective Strategies for Media Companies from Harvard Business School Executive Education.
Patricia has worked with Globo for several years in various positions such as Head of Digital Entertainment, Big Data / Data Governance Senior Product Manager, Video / Entertainment Sr Product Development Manager, and Product Development Manager / Sports, Entertainment, and Journalism. She has also served as Product Owner, Sr. User Experience Designer / PO with the Product Innovation Team, and User Experience Designer at Globo. Before working for Globo, Patricia spent a significant amount of time working as a User Experience Designer at Globo.com and NEORIS.
Throughout her career, Patricia has gained extensive expertise in digital entertainment and media, product management, user experience design, human-computer interaction, and leadership. She has developed a keen interest in building and sustaining a competitive advantage through innovative business models and effective strategies for media companies.
Info
This public profile is provided courtesy of Clay. All information found here is in the public domain.