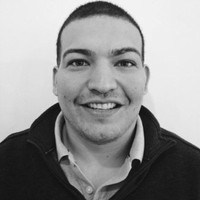 Oscar Salazar
Greater New York City Area, United States
Summary
Oscar Salazar is an experienced Senior Sales Executive at Lineate, with a passion for business development and marketing. A graduate of Manhattan College with a Bachelor's degree in Business and Marketing, Salazar has also studied at White Plains High School where he earned a Regents Diploma.
Throughout his career, Salazar has held various positions in different organizations, including Online Content Producer at DIRECTV, Business Consultant and Account Executive at Falcon.io, Business Development Manager at IBISWorld, Sales Executive at Booker Software, and Partnership Executive at TRCo Marketing.
In addition, Salazar has also gained valuable experience as a Mortgage Fraud Intern at Westchester District Attorneys Office. He possesses an exceptional ability to connect with people, seek new opportunities, and build long-term relationships.
Salazar is a strategic thinker and is always ready to face any challenge to help his organization grow. He loves to stay up to date with the latest trends in marketing and business development. With his extensive experience in the industry, Salazar is a valuable asset to any organization.
Highlights
May 2 · Via Twitter
goodnight..fuck the devils
May 2 · Via Twitter
Info
This public profile is provided courtesy of Clay. All information found here is in the public domain.